SUNNY LANE - THE GIRL NEXT DOOR GONE HARDCORE
The Story of a Southern Girl's Rise to Superstardom

| | |
| --- | --- |
| Birthday | Mar 2 |
| Height | 5 ft 0 in |
| Weight | 100 |
| Measurements | 34C-24-34 |
| Eyes | Hazel |
| Hair | Strawberry Blonde |
| Ethnicity | White |
| Years Active | 2005 - Present |
| Blouse size, skirt size | Small |
| Dress size | Small 0 - 3 |
| Shoe Size | 6 |
| Sexuality | Bi |
Sunny Lane was born in Georgia and raised in Florida by her parents in the United States much like any other kid. Smart, friendly, good in school and talented, Sunny found that she had an incredible talent for roller skating, performing and ice skating at an early age. Endless nights of training and ice skating saw the young Miss Lane on the verge of pursuing a dream in figure skating at the Olympics when she had a car accident dashing her hopes. After her recuperation, her long term hopes of competing, coaching, choreographing, and participating in ice skating ended with foot surgery. Sunny was different - driven to the limelight.... no matter what the stage. With dreams of figure skating dashed, after going into yoga and pilates instruction, at the urging of the Tampa Bay Lighting NHL Ice Hockey Team, the still young and innocent Sunny Lane walked into a Deja Vu Gentlemen's Club in Tampa Florida and asked to perform on stage. If she could not perform on the Olympic stage, Sunny found another stage to perform on - even if it was at a gentlemen's club. Overnight, Sunny became extremely popular and was later named Deja Vu's Showgirl of the Year in 2004. It was through her dancing, that Sunny's path would cross with world famous adult star Ron Jeremy and Bunny Ranch owner Dennis Hof. Quickly the Showgirl of the Year was appearing on household televisions everywhere on HBO's now infamous reality television show 'Cathouse'. In 2005, Sunny was named Nightmoves Calendar Cover Girl. Nightmoves sent Sunny to the AVN's in 2005 and was approached by Sean Michaels to shoot. Playboy also came calling asking Sunny to appear as a regular on Playboy radio, do various Playboy shows and ultimately to feature in Playboy Magazine's Lingerie Issue - the Women of Playboy TV, February 2006. In a whirlwind, Sunny started shooting adult movies (and was recognized immediately for her efforts with 2006 AVN nominations for Best New Starlet and Best Actress for Dark Angels 2 Bloodlines).

AWARDS LIST

Booble Girl of the Year! Sep 2009
2009 Booble Girl of the Month Award – May (voted by fans)
2009 AVN Best Anal Scene "Big Wet Asses #13" by Elegant Angel
2009 Dr. Jay's Top Girls to See in 2009
2008 Déjà vu Contract Feature Dancer
2008 Club Int'l Top 10 in Porn #7
2008 Genesis Porn's Hot 1oo List #33
2008 Nightmoves Best Feature Dancer Fans Choice
2008 Nightmoves Best All Sex Gonzo Rel "Big Wet Asses #13"
2008 AVN Best POV Scene "Goo Girls #26" by Rodnievision
2007 Nightmoves Miss Congeniality
2007 Adultcon Awards Best Actress in intercourse w/Jules Jordan
2007 Genesis Porn's Hot 100 List #22
2007 Adam Adult Film World Actress of the Year Sex Pix
2007 ROG Reviews Performer of the Year
2006 KSEX Radio Best Badonkadonk in the House
2006 Nightmoves Miss Congeniality
2006 AEBN VOD Awards Newcomer
2005 Nightmoves Best New Starlet Editor's Choice
2005 Nightmoves Calendar Cover Girl
2004 Déjà Vu Local Showgirl of the Year

Sunny's rise to superstar status was unconventional to say the least but by early 2006 Sunny had already been on HB0, Cinemax, in Playboy, been nominated for top adult honors and appeared in adult movies and magazines that were flying off retail shelves all over the world. If Sunny could not go for gold at the Olympics .... she was going for gold in adult. The accolades and career highlights continued to mount in 2006 and 2007 as Sunny cemented her adult superstar status. Sunny debuted her own radio show (the Sunny Side of Porn) and other awards included:
2006
KSex Radio Best Badonkadonk in the House, Nightmoves Awards - Miss Congeniality, AEBN Video on Demand - Best Newcomer, FOXE 'Vixen'
2007
ROG Reviews Performer of the Year,
Adam Adult Film World Actress of the Year for Sex Pix (Red Light District), Genesis Magazine's Hot 100 List #22, Adultcon Winner 'Best Actress in Intercourse' with Jules Jordan, Nightmoves Awards - Miss Congeniality

The mainstream world kept on flirting with this 'good girl gone bad'. ABC News Primetime clamored for an interview with this upstart. The now infamous primetime television interview attempted to document how Sunny could possibly reconcile her adult activities all the while being assisted by her parents. The interview called into question how parents could help their daughter who was not only working as an adult actress but also participating in a legal brothel at the world famous Bunny Ranch in Nevada. The resulting publicity was immense and offers for more prime time exposure flooded in with appearances on shows like Geraldo at Large, the Howard Stern Show, E!, Showtime's Family Business, Jimmy Kimmel Live, Cinemax, the Adam Carolla show, Opie & Anthony & Comedy Central, FUSE's Pants Off Dance Off (with Lane won) among others. Sunny even obtained a mainstream part in Adam Rifkin's 'Look'. It seemed the ainstream world was both fascinated and conflicted by the image of a young beautiful talented girl choosing a path in the adult world with the assistance of her family. The whirlwind of publicity made Sunny Lane a household name. In 2008, Sunny co-branded with Deja Vu/Hustler and launched a huge nationwide tour of adult clubs as the first and only Deja Vu /Hustler contract feature performer, taking Sunny to Deja Vu gentlemen's clubs throughout the United States. The accolades continued to mount:
2008
Deja Vu -first ever contract feature star, Genesis Magazine's Hot 100 List #33, Club International's Top 10 Pornstars #7, Nightmoves Best Feature Dancer- Fans Choice, Nightmoves Best All Sex Gonzo Release - Fans Choice (Big Wet Asses), AVN Award - Best POV Scene - Goo Girls 26 with Rodney Moore
2009
Barely one month into the current year, Sunny Lane is blazing a new path and dancing to her own beat. The year started off in familiar territory for Sunny with an AVN Award for Best Anal Performance - Big Wet Asses 13 (her 19th Nomination by AVN). This was Lane's first ever Anal performance for adult audiences. As reported in mainstream media, the adult world of DVD saw a drastic and sudden shift to the internet. What once was an industry driven by boxcovers has become driven by 'hits' and 'traffic'. Sunny's now infamous website that was mentioned on ABC Primetime Live is her focus. Sunny was awarded Booble Girl of the Month in June 2009 (best breasts on the net as awared by the fans). Her has increased in popularity to become one of the most popular star websites on the net. Sunny's appearance in 'Midgets vs Mascots' was playing to packed houses at Tribeca and Lane's rise to fame in adult was also the focal point of Michael Grecco's documentary 'Naked Ambition' premiering in April 2009.
With barely half the year over, Sunny Lane's star is shining brighter than ever and she remains determined to challenge society's vision of adult stars as
somehow untalented and worthless. Lane is determined to prove there is more to her talent than just glitz.

Oct 1, 2009: Sunny was just crowned Booble Girl of the Year, beating over 200 other girls in the competition including Mariah Milano, Nikki Benz, Tera Patrick, Kelly Madison, Catalina Cruz and countless others ..........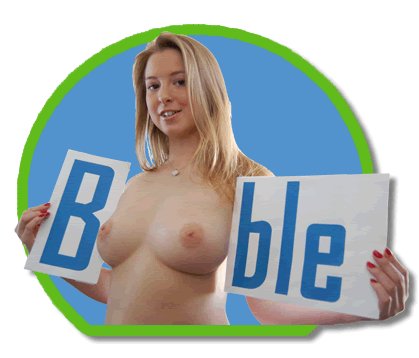 2010 Goals
Sunny Lane is not your typical story of say a Tracy Lords trying shrug off and deny her past in adult to make it in mainstream as someone else. Already the star of over 180 adult movies, Sunny is proud of her adult career and wants 2010 to feature more cross over roles in mainstream projects to demonstrate adult stars can be just as talented as any other stars on film and television. The mainstream world might not be willing to accept or see an adult star for instance on Dancing with the Stars but if Sunny was given the chance, she thinks she could win over the audience and maybe even win. A reality television show could document the drama, highs, lows, successes and failures in that effort. Sunny could try auditions, take meetings with directors and other stars, and behind the scenes document her parents role in helping her achieve her goals, maintain her focus, stay balanced, and keep her morals all while she manages balances her adult activities and keeping her star shining bright. Sunny's continuing participation and growth in the adult industry as not only a performer but a director and owner of her own adult content can be filmed. Her touring around the United States for fans and professional reasons - as well as the relationship and family pitfalls that beset an adult star can all be the subject of her reality series. Sunny has plans for her own merchandise line of adult toys, going back to more radio on air hosting, charity work, and other event activities. Show ideas could include dating Sunny Lane (civilians and celebrities), Sunny's casting couch, Stephanie Swift's breast cancer send off, and others.