Time till next show:

You get this show and all VNA Live Shows free as a member of my site!
Jan 24: VIDEO - HAPPY NEW YEAR ORGASM!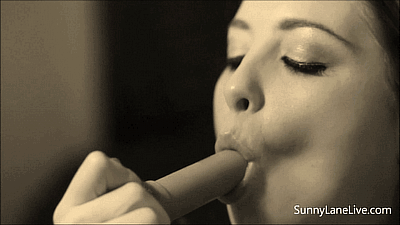 'It's here!!!!! .... the FIRST Sunny Lane footage since her return to action - exclusive and in HD. Sunny is back... and we have the first footage to prove it! Sunny is filming exclusive new video footage for this site and evidently she is planning on an action packed 2013. Sunny has lots of fun with her dildo getting off for the camera as you watch. It's amazing to have Sunny back where she belongs. Don't forget she is live weekly for you to meet up close and in person. Enjoy!



Jan 23: VIDEO - THE RETURN OF SUNNY LANE!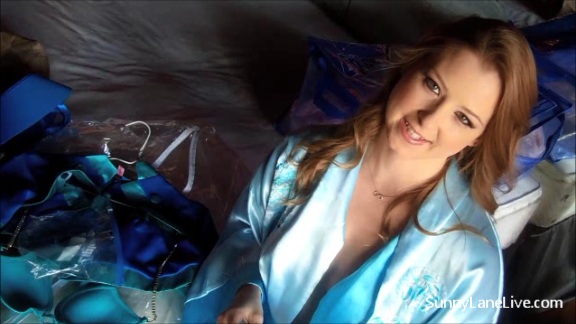 If you had any doubt if Sunny was back, she made this quick video for members here to confirm she is 100% back. Yes... you are reading that right... Sunny Lane is BACK in adult, shooting for this site and camming for members. The girl next door.... is still hardcore. Enjoy!



Oct 10: VIDEO - SEX IS THE UNIVERSAL LANGUAGE!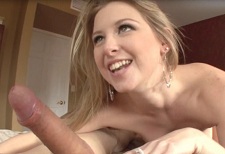 Sex is universal, sex is international, how would you like to be this lucky fan? Yep, one special person got to make their dream cum true in this superhot 40 minute video.



Sep 17: PHOTOSET - Best Ass in Porn! 180 pics!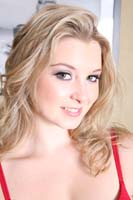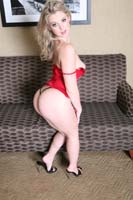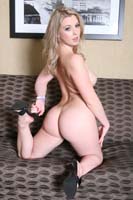 Sep 7: SUNNY & THE COCK: No one knows penii better than Sunny. Watch her make this one sing and dance in this video!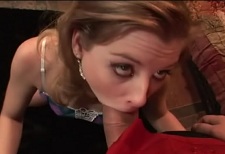 Aug 30: Fan Art from Carl! Medley of music and hot pics! Thanks again to Carl!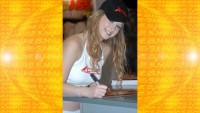 Aug 24: GIRL NEXT DOOR! One of Sunny's first ever vids is on the menu today. You sure could tell she was made for porn - young, eager and ready to please. One of a kind and the true girl next door... gone hardcore. Enjoy!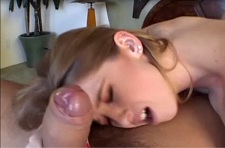 Aug 24: FAN ART! Thanks again to Carl for the superfunky cool fan art!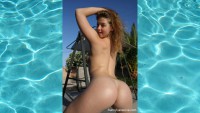 Aug 17: EAT MY SNATCH & FUCK ME! Hot 3some scene on the office table... what are you having for lunch?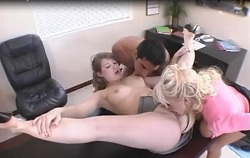 Aug 10: Fan artistic video for Sunny! Thanks to Member Carl who made it!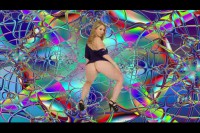 Jul 26: A VERY, VERY THOROUGH EXAM! It wouldn't be a good exam without some testing... PT 3/3 (418 pics)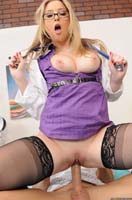 July 22 MEGA UPDATE! Members Now Get CuriousGabby.com FREE!!! 10 Websites for the Price of 1 with Free Daily Camshows!




Jul 18: A THOROUGH EXAM! Every physical examines everything!! PT 2/3 (372 pics)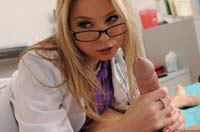 Jul 10: NURSE!!!! I NEED A PHYSICAL! Sunny is ready to give it! PT 1/3 (452 pics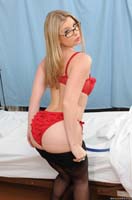 Jul 2: SLEEPING BEAUTY This is a world website exclusive premiere - the first and ONLY video featuring Sunny Lane & busty Vicky Vette. Y'll can't get this ANYWHERE but here. Sunny is 'sleeping' in her swanky Miami hotel room after a night of living it up. Vicky knows exactly the best way to wake her up…… two superstars in the business having lotsa fun, and you will too!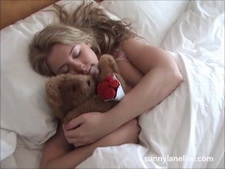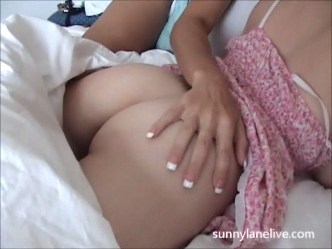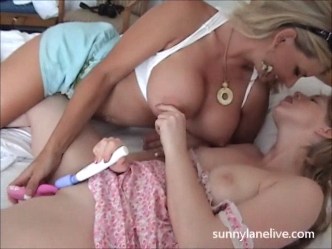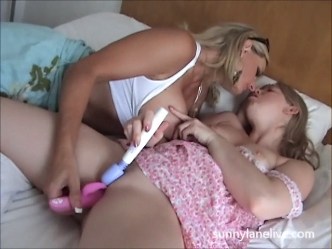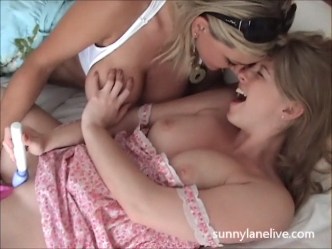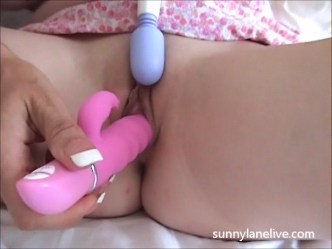 Jun 22: Watch the trouble we get in when we get hungry! The three of us go to Wendy's and pick up more than just burgers! We called ourselves Fast Food Fuck Team 5! Thanks to Bang Bros for letting us have the (250+) pics!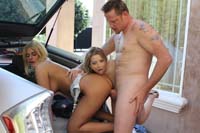 Jun 17: Brynn Tyler and Brooklyn Bailey are some naughty nudists! Such fun outdoorsy girls, even naked tree climbing, showing off their nubile bods for you! Over 200 pics!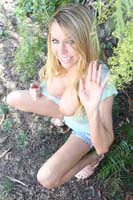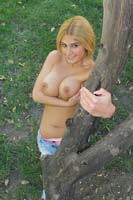 Jun 12: Pornstar Pool Party! Summer fun has NEVER been soooo fun ... join Sunny and her hot friends poolside!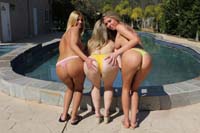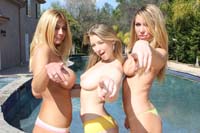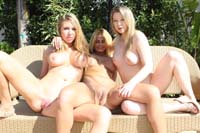 Jun 8: Rock & Roll Groupie!! Sunny parties it up on stage with Sins and Sinners!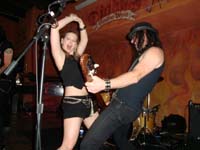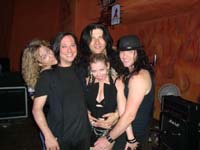 Jun 4: SKINNY DIP!! Up close and personal... Sunny doesn't just go for a dip! Join the party today!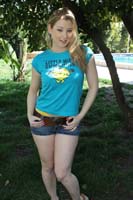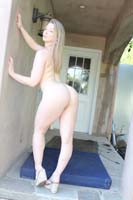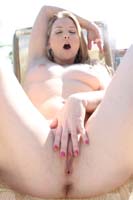 May 31: NIGHTMOVES!! Pics from the fabulous Nightmoves Awards show held every year in Tampa we found for your enjoyment!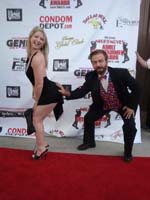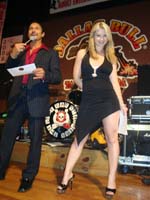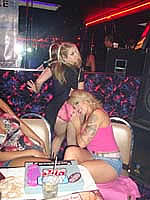 May 27: Pornstar Karaoke - ever wondered what happens when pornstars get drunk and sing? 260 pics of Sunny & her hot friends singing my heart out on stage & MOST importantly getting naked in public!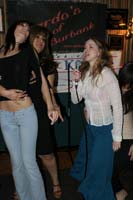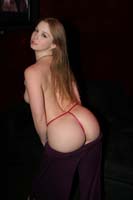 May 23: Exotic Dancer 2008 - catching up with all the hot BTS that all fans need for a complete collection. Never seen before 300+ collection of a pornstar gone wild!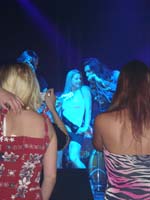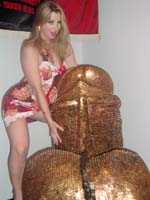 May 19: LOONY ALERT!!!! Sunny shows you how to 'blow it up!' - a loony delight!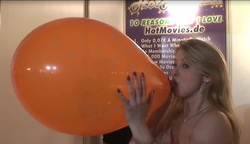 May 18: SPREAD TV Cool Interview with Sunny & Dave Navarro from Jane's Addiction with a rare on camera appearance by Sunny's parents!




May 11: DATE NIGHT! Skating with a 'happy ending'! Member Exclusive! Sunny goes skating & 'takes care of' her date. True fans know all about Sunny's skating aspirations before porn. Footage of her skating is super rare - especially when it ends with a cumshot in her mouth! MUST HAVE NEW 30+ min members only vid EXCLUSIVE to this site & the VNA Network. Download your copy today!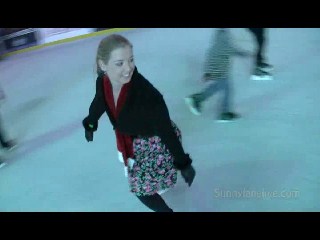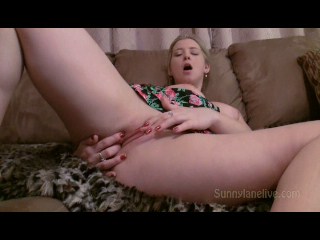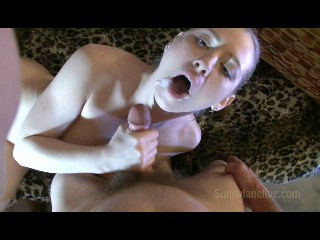 May 6: Part 2 of my love fest with this hot sexy curvy car! CORVETTE STINGRAY PART 2 (Another 200+ drop dead gorgeous and graphic pics)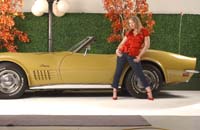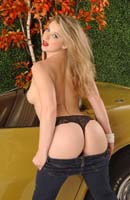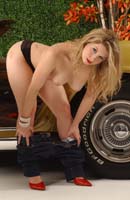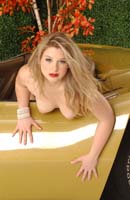 Apr 30: Mega Update time! I hit the jackpot with this CORVETTE STINGRAY PART 1! Does anyone know what year this is? This is set 1 of 2. (280 pics)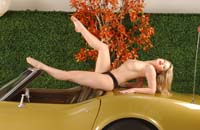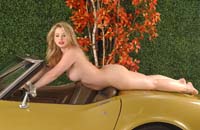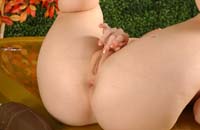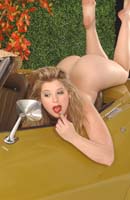 Apr 26: I'm not shy!! Out and about at Exxxotica... pics fom behind the scenes which you are gonna love!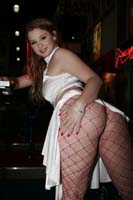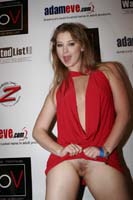 Apr 23: I went to the Fox Awards and my clothes fell off! Seems that happens every time I go to an industry event.
Never before seen pics just for members!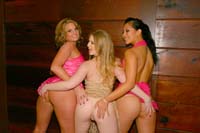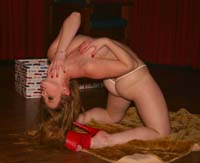 Apr 19: CAN I BE YOUR GODDESS? Gorgeous photoset of Sunny in a blue goddess dress and greek columns... 116 pics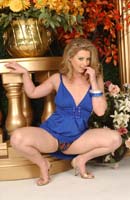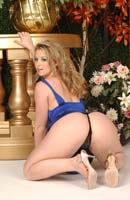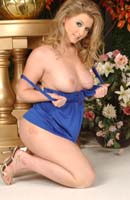 Apr 14: Another one hour exclusive up close and personal with Sunny as she interviews Faye Reagan and her hubby Dane Cross. Meanwhile Jack Lawrence fucks Claire Dames in his booth. All in all a good show!



Apr 10: Sunny interviews James Bartholet and discuss AVN Awards Nominations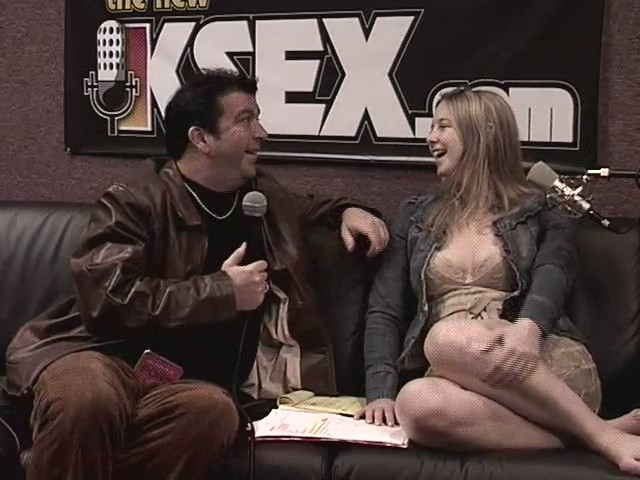 Apr 6: BTS Pics from Internext! See what really happens behind the scenes when this many drunk pornstars get together! 117 pics.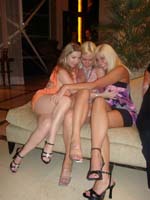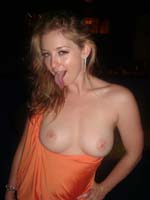 Mar 30: FLYING PINK PIG - Exclusive Photos from The set! Almost 300 pics from this smash movie!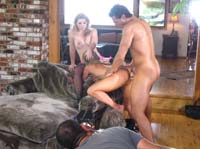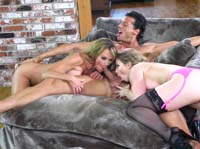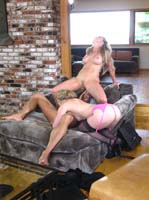 Mar 24: Yes I know, I am such a poser! Sneak into my room, I'll secretly leave the door slightly ajar for you ok? I'll be waiting!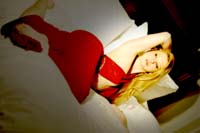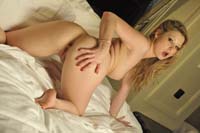 Mar 20: SUNNY IN THE FLYING PINK PIG! A big thanks to Metro for letting you guys have Sunny's awesome scene in the Flying Pink Pig!
A website premiere with a blazing hot Sunny Lane threesome....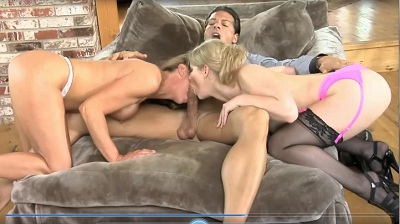 Mar 5: ALICE SCENE 2 Killer hardcore video up now! See Alice in all her glory right here! AVN Nominated for a reason!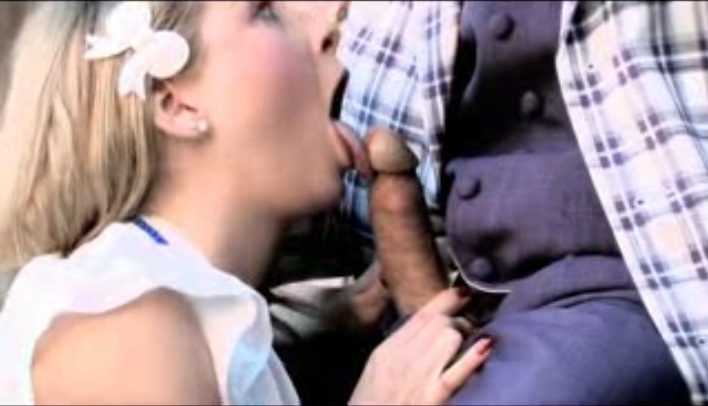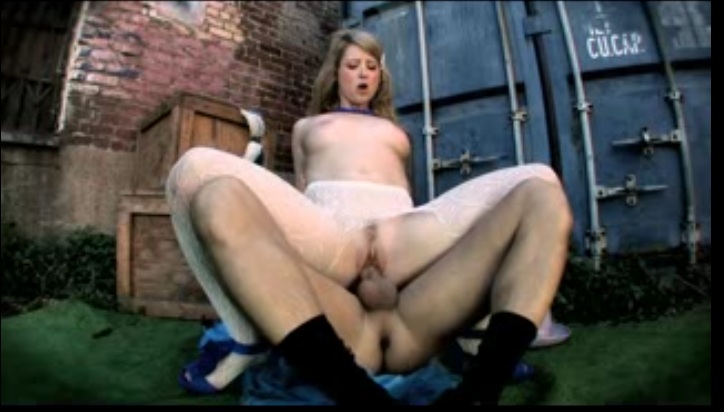 Feb 28: ALICE!!!! Premiering here for the first time ever... Sunny's AVN Nominated performance in "Alice"(thanks Metro!).
Members Vid up for your enjoyment along with all of Sunny's personal exclusive vids rights now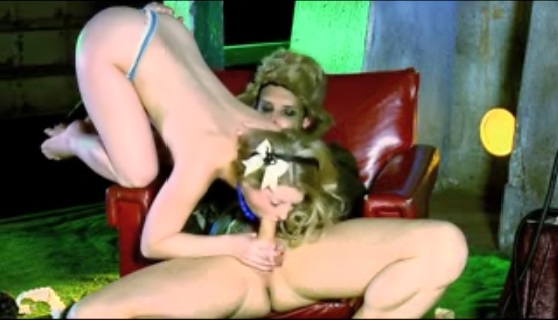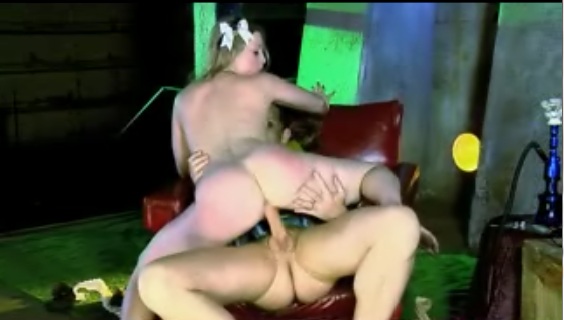 Feb 23: BUNNY RANCH BAR!!! As some of you know Sunny has been spending some time at the world famous Bunny Ranch in Nevada... as seen on HBO's hit series 'Cathouse'.   We decided to give you some Exclusive BTS shot with Sunny's own camera of the Bunny girls getting a bit crazy dancing in the Bunny Bar inside the club.  A glimpse of the fun & girls letting their hair down.  Sunny is live here Wednesday... ask her all about the Bunny Ranch when you see her on cam2cam!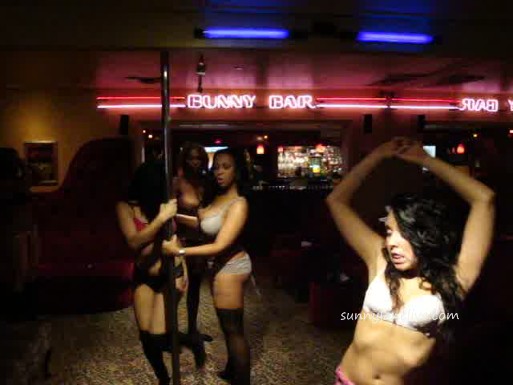 Feb 17: Adult Convention Hijinks!! Let Sunny take you on a video tour of a photoshoot, interviews, the beach, 3 days of partying in Hollywood, Florida & drunk girls having sex by the pool. Exclusive to this site to give you a glimpse into Sunny's crazy world!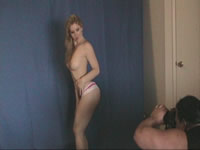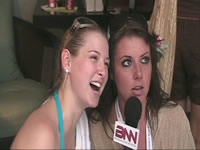 Feb 14: WHAT HAT? from Tampa Bay World Series 2008!!! Tampa Bay fans.... you can't get these pics of Sunny supporting your team anywhere else! Heck, who cares about the hat!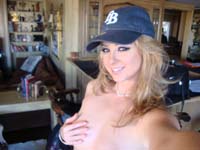 Feb 10: SASHA N' SUNNY! Sasha Grey & Sunny fuck the living daylights out of legendary Tom Byron! Or does he fuck the living daylights out of them?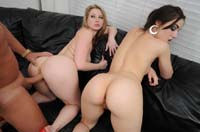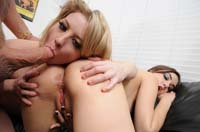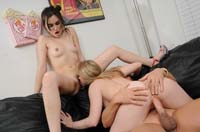 Feb 6: Kick ass Members Treat Premiering here for the first time. Sunny & Sasha Grey in a hot as fuck photo shoot with Tom Byron. You are gonna wanna frame some of the ass.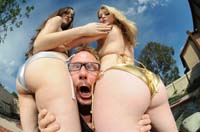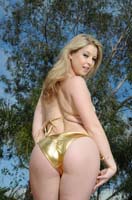 Feb 2: A SunnyLaneLive Premiere. Sunny with Sasha Grey lighting up a stunning Southern California poolside. Sasha is one of the
biggest names in the business... and cross over star in Entourage. See her in her 'non-HBO' day job! Pool guy anyone?!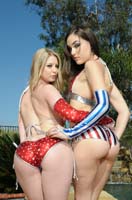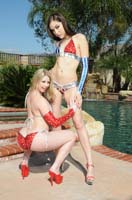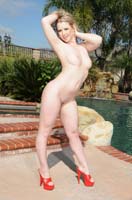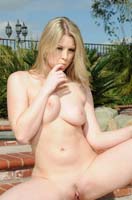 Jan 29: TALK DIRTY TO ME!  How about a full hour of Sunny Lane talking dirty? BTS from Sunny Lane as she does her best to get some lucky bastards at AVN to pop some wood.  Sunny talks dirty... just close your eyes and you will be popping wood yourself! Exclusive BTS that will have you tuning into Sunny's weekly Spice radio show for more.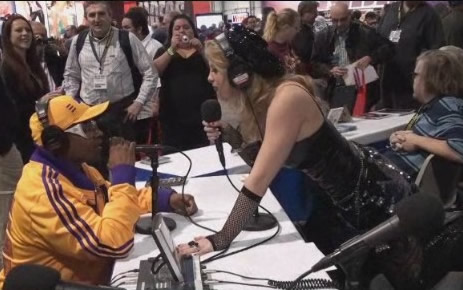 Jan 25: AEE MADNESS! BTS Lovers come behind the scenes as Sunny lets you peek inside the Sands Convention Center as she does interviews, meet and greets with the fans, and gets ready.  Exclusive as always.
Vid Day 1->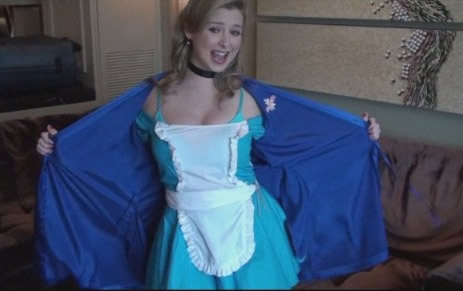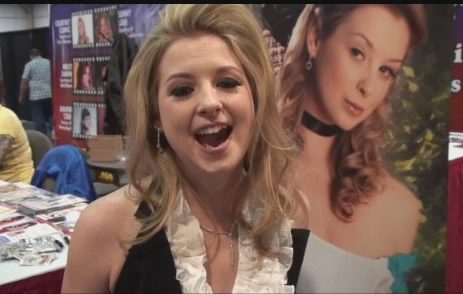 <-Vid Day 4



Jan 21: ONLY THE BEST BTS! Sunny kills it on the red carpet! Shot with Sunny's camera as she is glammed up for the AVN red carpet in Las Vegas.  Yes that is legend Nina Hartley behind her.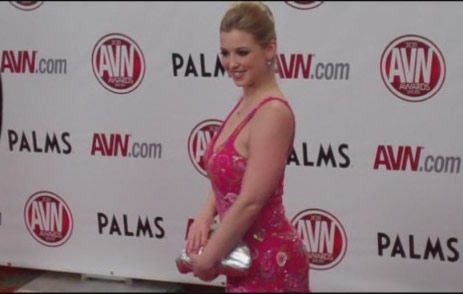 Jan 17: FLYING SOLO! Sunny couldn't be any sexier in this well shot, well lit video! The scantily clad potty mouth sexpot looks amazing from every angle! Toys and fingers explore every crevice.